Just know, we've been there. That's exactly why we are offering this service. If you'd like to hear Coach Dale's story, check this out.

Sweat Much? Cramp? Suffer in the heat?
We'd bet that you don't pay much attention to your sweat loss during exercise? Well, maybe unless you are the person covering your buddies with a nice salty shower.
Either way you should. It's crucial to your performance. Poor fluid and/or electrolyte balance not only has negative effects on muscular performance, but also on cognitive function. Ever get that hazy "out of it" feeling after a day (or more) out in the heat? Ya, you're likely dehydrated, low on sodium, or a combo of both.
Rather incredibly, the amount of sweat /sodium lost can vary up to 15 times between seemingly similar individuals.
This means that a 'one-size-fits-all', off the shelf approach doesn't work when it comes to hydration.
A solid hydration plan is built by knowing 2 different pieces of the hydration puzzle. Sweat rate and Sweat Sodium Concentration. 
Sweat Rate is highly variable and should be tested often. You can check out a simple way to test that on your own HERE.
Sweat Sodium Concentration is largely fixed so once you know how much sodium you lose in your sweat, you have all you need to dial in your electrolyte needs in any conditions.
What is Sweat Testing?
We offer a non-exercise, non-invasive test that allows us to give athletes personalized hydration plans and offer a mix of products that meet your individual needs.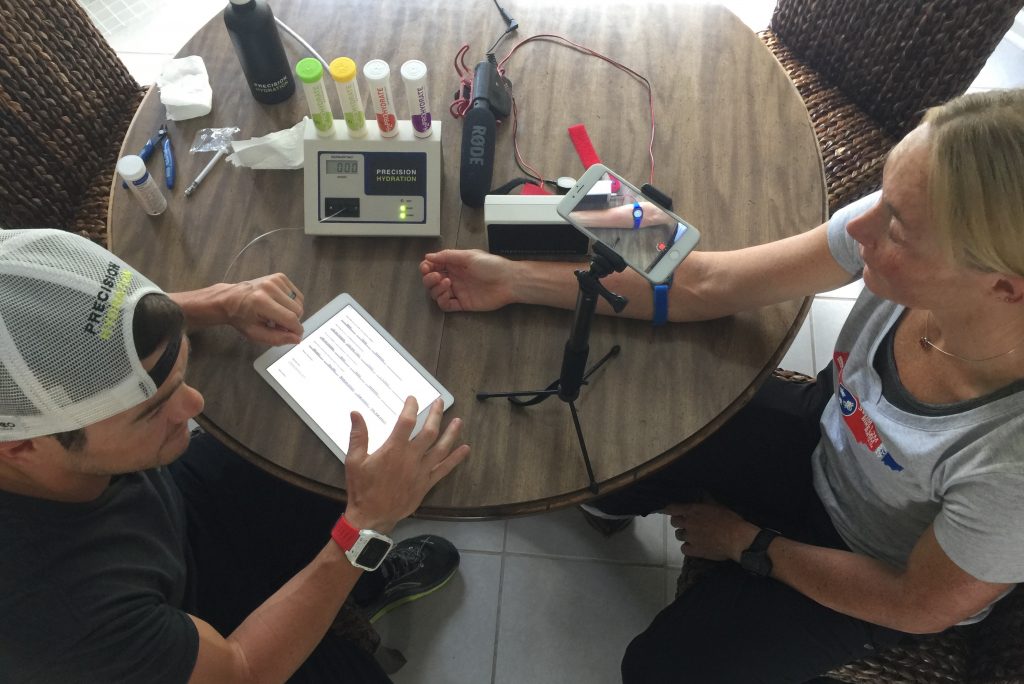 No blood test. No intervals. No exercise at all. No need to wait while your sample goes off to a lab for top secret analysis.
Our Precision Hydration Test takes about 30 minutes and all you have to do is sit comfortably while we talk to you about how you train and compete. The test is simple, painless, and extremely accurate.
Here's a video showing you how it's done...
This gives us an accurate reading of the amount of sodium (the key electrolyte lost in sweat) you lose every time you exercise. This is actually genetically determined and changes little throughout your lifetime, so one test is enough.
We combine the reading with the context you give us during the test to create a hydration strategy just for you. This hits your inbox within seconds of the test completion and will advise you on when, what, and how much to drink before, during and after training and competitions so that you're well equipped to achieve your goals.
If you come equipped with your present hydration regimen (namely the sodium concentration of your sports drink), we can help you make adjustments for your longer training sessions or events. If you don't have a set regimen or your present drink won't touch your electrolyte needs, we'll recommend what strength of H2Pro Hydrate will work best for you in each scenario. The good folks at Precision Hydration have developed these multi-strength electrolyte tablets because the off shelf products out there just don't do the job for most people. The strongest product, H2Pro Hydrate 1500 has up to 3.5 times more electrolytes than other brands you might have used before.
After the test you will get more info sent to you on how to take a sweat rate test, and you'll get access to our group of hydration calculators so you can dial in your plan for specific durations.
BRING ONE OR MORE BUDDIES TO YOUR SWEAT TEST AND YOU ALL SAVE $20 EACH!
Want to ballpark your sodium needs? Try our FREE ONLINE TEST. Certainly better than going at it blind.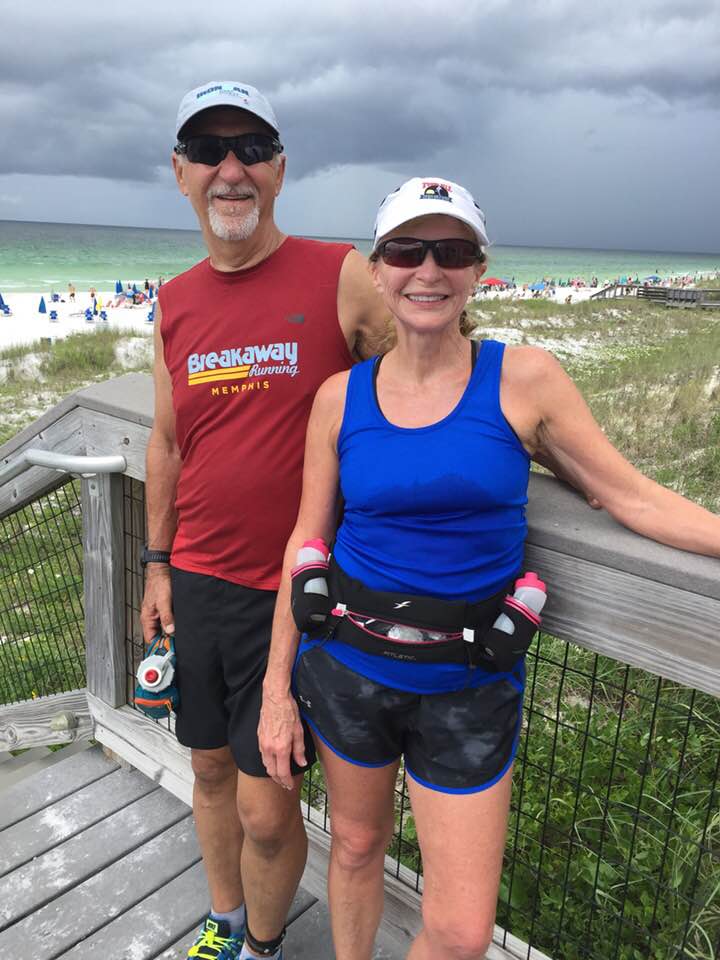 I must tell you how terrific I felt all during my trail race Saturday! Even in the heat and high humidity, my body was happy because of the 1500 pre-race and race fueling. Plus the aid stations had potatoes, salt and watermelon to boost me along.
Thank you again for helping me to have more successful events.
Kathy Kramer
Germantown, TN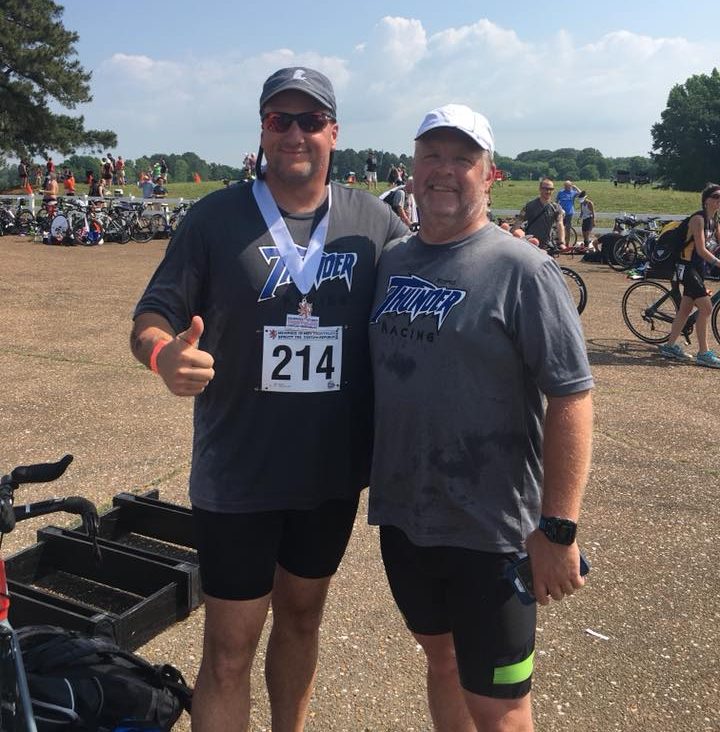 Before my sweat test I was scheduled for a 60 mile ride (95 degree heat)- cramped up bad at 40 and had to quit at 52. Last weekend (using your plan) I did 65 in similar conditions-negative split and felt fantastic afterwards!! What a tremendous turnaround!!
Can't thank you all enough!!
Rusty Bell
Marion, AR
I'm loving all that I have been through with you guys this far..training and hydration is on point right now can't complain...I have been spreading the word to others of how the PH process works. This hydration system has taken me to the next level, when I would cramp it got to me mentally therefore I wouldn't push myself or try to ride with faster groups for fear of cramping but that issue is solved.
Manny Long
Memphis, TN
I use the hydration products you recommended every ride; I won't ride without it, and haven't cramped since I started using it.
Jim Lenschau
Germantown, TN