Interested in knowing how hiring a coach can help you reach milestones you never thought possible? Contact us for a free review of your current training regimen. We will analyze your current training and discuss with you the changes we would make to your program to maximize your results.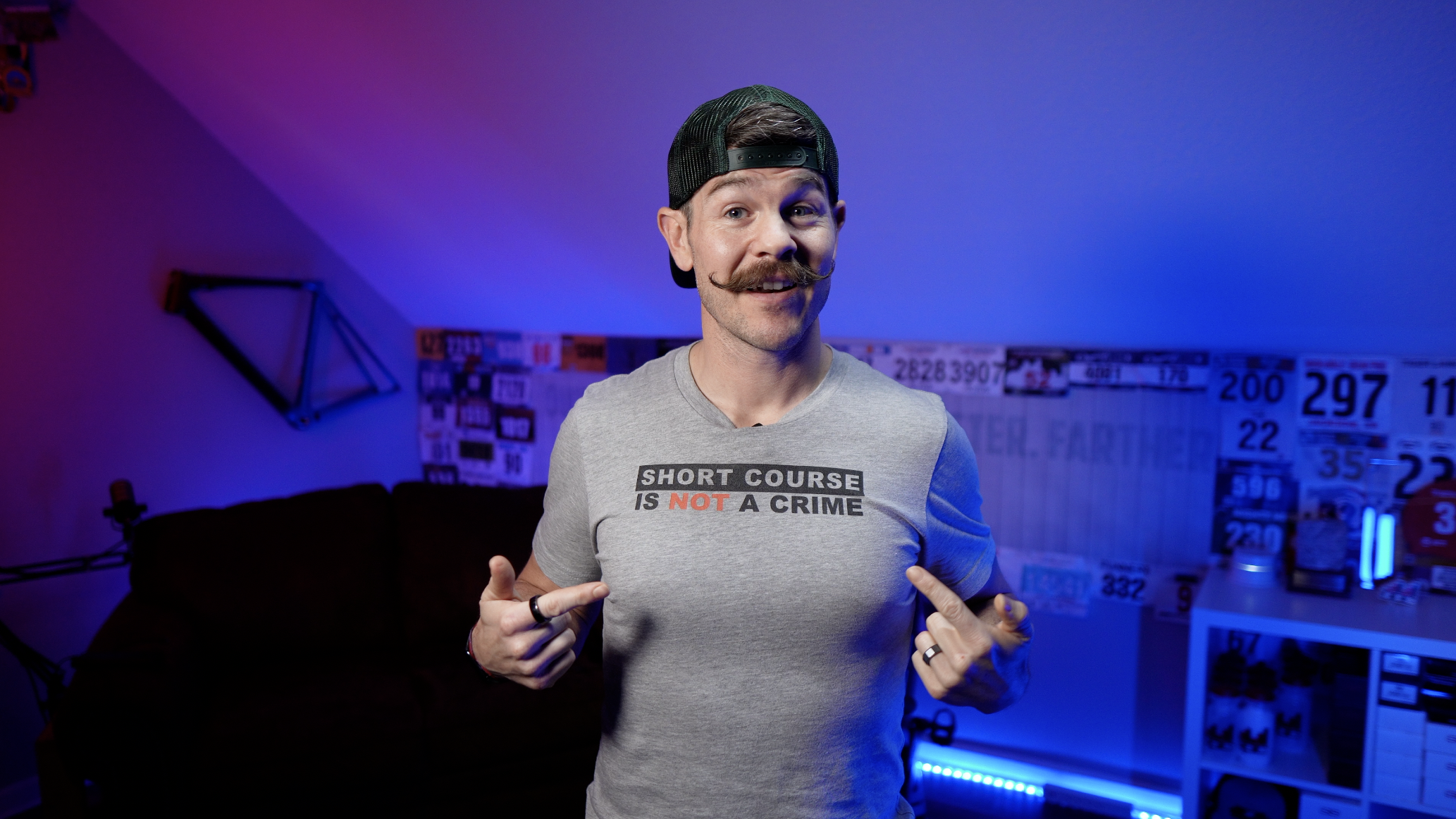 Dale Sanford - Founder - Head Triathlon Coach - Bike Fit Specialist
.
Hometown: Germantown, TN
College: University of West Georgia
Degree: Sport/Fitness Management – summa cum laude
Certifications: USAT-LI, USAC-LIII, USAW, USATF-LI, SPARQ, ISSA-CPT, NESTA-BMS
USAC Category 2 Racer, Team USA Member, USA Triathlon All-American, Ironman 70.3 World Championship Qualifier
2X Ironman Finisher (IMLP – 10:50, IMFL – 10:12)
Email: dale@buildpeakcompete.com
Dale Sanford was born in Poughkeepsie, New York but is a native of the metro Atlanta area. He finished his undergraduate education at the University of West Georgia and shortly after moved to Memphis, Tennessee where he now calls home. Dale has been training individuals and continuing his education in the fields of biomechanics, health, and human performance for the past 13 years. He has earned coaching certifications through just about every USA governing body out there, and has had the opportunity to learn under some of the best performance coaches in the world.
Dale has worked with athletes of all ages, ability levels, and sporting backgrounds. He gages his success on the success of his athletes alone, and has been fortunate to help a number of athletes sign college scholarships, win or place in the overall standings, finish their first endurance event, dominate age groups, and qualify for world championship events. Dale is a biomechanics nerd, so naturally he heads up our bike fitting, and movement analysis sessions.
Today, Dale is an avid cyclist, triathlete, and all around endurance junkie. He races for the Marx-Bensdorf Cycling Team as a category 2 cyclist, and the BPC Squad. He competes in all distances, and all types of endurance events, but he really likes short course racing.  When he's not coaching, training, or racing, you can likely find him hanging out with his wife, twin girls, and his dogs Ivy and Bacon. If you see him at a race or around town, come say HI! He would love to talk to you about how BPC can help you reach your health, fitness, or sport performance goals!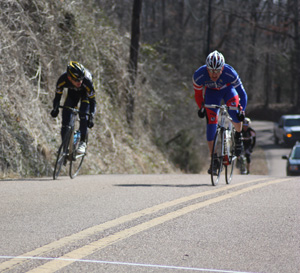 Bryant Funston - Founder - Head Cycling Coach
.
Hometown: Germantown, TN
College: New Mexico State University
Degree: Education
2005 NSCA College All-American
Certifications: CPT, USAC-LIII, CPR/AED
USAC Category 1 Racer
40k PR: 52:59 at 28.2 mph average
Email: bryant@buildpeakcompete.com
Bryant Funston has been involved in custom program development for athletes for over a decade. He is a certified personal trainer and USA Cycling Level 3 coach. His athletes have recorded hundreds of victories, lost hundreds of pounds, and have improved their overall health and fitness along the way. He not only focuses on the physical preparation required to succeed, but also the mental aspects that go along with success. A stickler on proper technique and efficiency maximization, his goal is to focus on all aspects of sport and nutrition to help his clients maximize their performance, and improve their way of life.
Bryant never started out as a cyclist and endurance junky. Prior to throwing all of his efforts and attention to the endurance world, he played Division I basketball for 4 years at New Mexico State University. At NMSU, Bryant gained valuable performance coaching knowledge training under John Taylor, a National Strength and Conditioning Coach of the year. He also went on to break 3 basketball strength records, one of which was also a school record for consecutive pull-ups. He was awarded National Strength and Conditioning All-American honors in 2005 – the only male athlete at the school to receive the award that year.
After college basketball, Bryant sought out a new challenge in the sport of cycling. [Side note: You'll have to ask him what caused him to immediately become addicted to the sport…hint: it wasn't shaving his legs] By applying the principles of periodization to his strength and conditioning program, Bryant was able to move from a Cat 5 to a Cat 2 cyclist in his first 2 years of racing. Bryant has won numerous races in TN, CO, MS, and NM. He has placed 3rd at the Tour of the Gila, and 1st in the legendary Ironhorse Bicycle Classic Criterium in Durango, CO. Bryant presently races for the Marx and Bensdorf cycling team based out of Memphis, TN as a Category 1 cyclist. When out on the road it is easy to tell who Bryant is. He is the one attacking.
Heather Nichols - Triathlon Coach
.
Hometown: Memphis, TN


Certifications: NASM-CPT, AFAA-GFI, Les Mills GFI


USAC Category 4 Racer


2x Ironman 70.3 Finisher


PR's: 5k-24:30, 1/2M- 1:52:00, Oly tri-2:45:41


Email: heather@buildpeakcompete.com
Heather Nichols is a competitive triathlete and cyclist and loves all things related to endurance sports. She made her start in endurance sports through running and mountain biking in 1999. Before her start in triathlon, she competed in running both in road and trail races up to the marathon distance.  Her first triathlon was in 2011 and first cycling race was in 2017. She is a member of the Marx-Bensdorf/BPC Cycling Team. 
During the day she wears many hats. She is a Certified Personal Trainer through National Academy of Sports Medicine, a Strength and Conditioning Coach and Certified Group Exercise Instructor with 24 years under her belt in the fitness industry. Her family is of utmost importance to her and without them, she wouldn't be where she is today. Her daughter Stella (13) is a competitive swimmer and lacrosse player.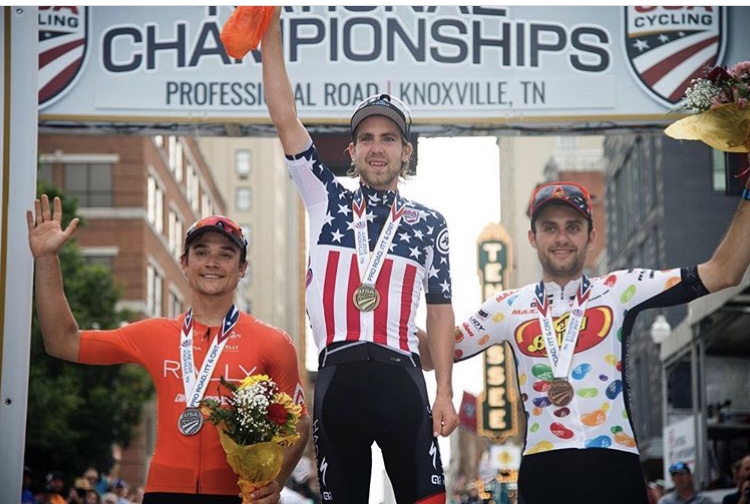 Jonny Brown - Cycling Coach - Bike Fit Specialist
Hometown: Nashville, TN
Certifications: USAC LIII
Accolades: Professional Cyclist, US Professional National Road Race Champion (2018), National Junior Road Race Champion (2014/2015), 
Email: jb@buildpeakcompete.com
Jonny Brown is a UCI professional cyclist and national champion. He has spent more than half of his life dedicated to improving, honing, and strengthening his abilities in cycling. Jonny's love of the sport of cycling runs deep. He started racing at the age of 10 and has spent the past 14 years racing and competing around the globe. Jonny has accomplished elite-level achievements, including three U.S. National road championships. He won the National Junior Road Championship back-to-back in 2014 and 2015. In 2018, Jonny won the National Road Championship as the youngest professional winner in the history of the competition. To date, Jonny is still racing and training as a UCI professional. We're happy to have him on as a coach, offering his insights and years of experience in the saddle as a top-level athlete.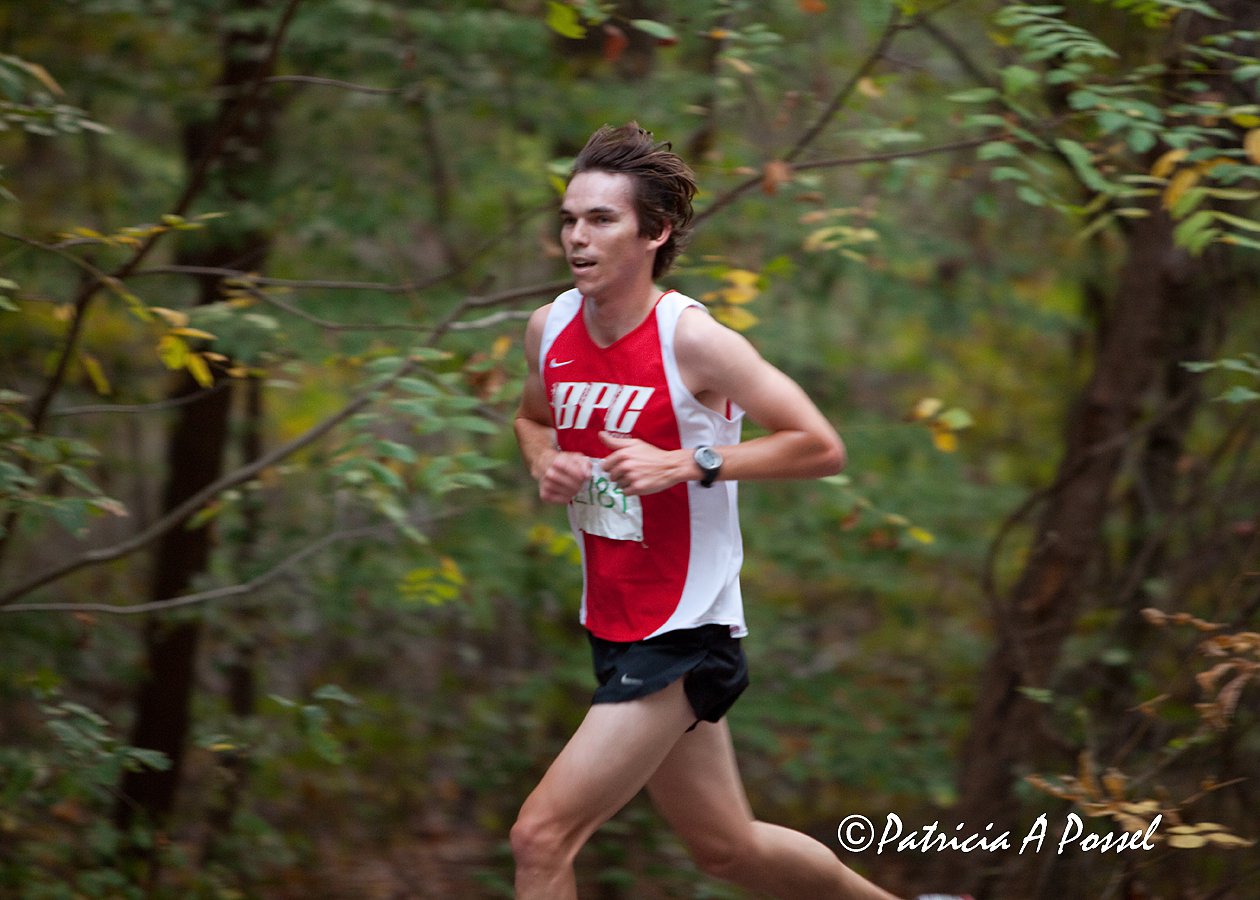 Ben Knoernschild - Running Coach
.
Hometown: Memphis, TN


College: Christian Brothers University
Certifications: RRCA
USAC Category 1 Racer
PR's: 5k-15:32, 10k-32:47, 
1/2 marathon-1:12:45, marathon-2:35:02
Email: info@buildpeakcompete.com
Ben Knoernschild was born and raised in BPC's home base of Memphis, TN. He grew up playing just about any sport he could. While in high school, Ben concentrated on soccer, but ran cross country to stay in shape in the off season. During his senior year in high school, Ben decided to concentrate on his running career and finished high school with a sub 16 minute 3 mile PR and a 4:30 mile, which was 4th in the state of Tennessee.
In college, Ben ran as a scholarship athlete for CBU and was their top runner all four years of his college career. He was awarded 2nd team All-Conference honors for three of those four years.
Today, Ben is one of Shelby County's top runners. In 2009, he was the county's top finisher in the Saint Jude
marathon. He has won the MRTC Road Race Series, and has competed in almost every local race out there. He has been active in expanding the running community, hosting group runs, as well as organizing Shelby Farms Eurocross. Ben is also a successful cyclist, making his way to a category 2 athlete in only 2 seasons. In 2011, Ben won the Category 3 TN State points jersey with the help of his teammates on the Marx-Bensdorf Cycling Team.
On top of 15 years worth of running experience, Ben spent 5 years working at Fleet Feet in Memphis. This experience has given Ben substantial knowledge on the intricacies of the running gait, as well as basic biomechanics and sports nutrition. If you see him around town, ask him how he can help you achieve your goals. If you see him on the run, good luck catching him!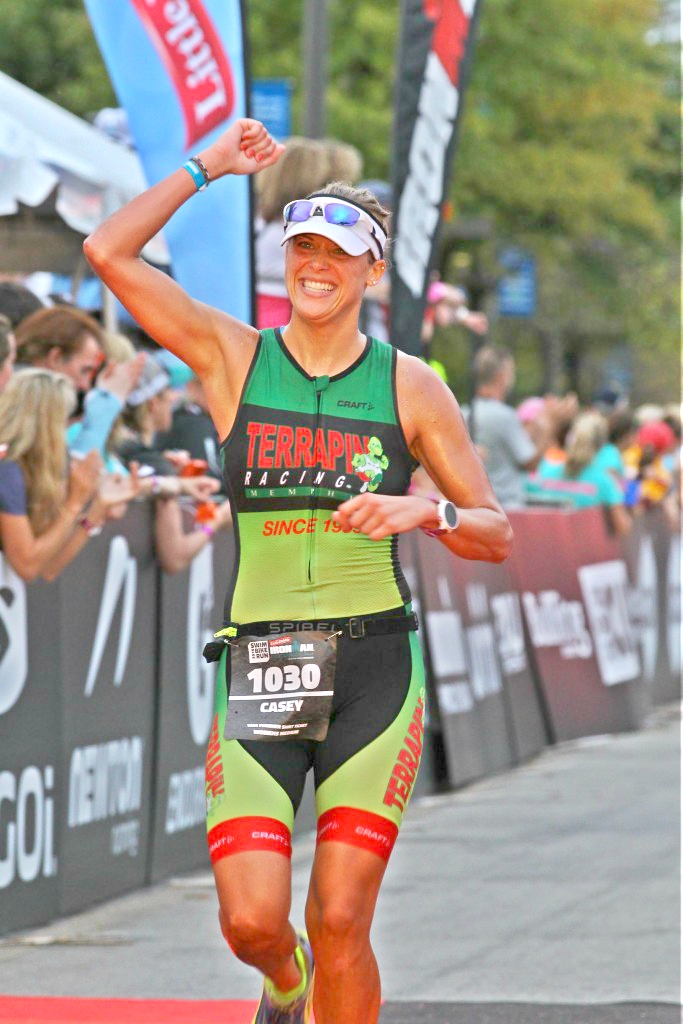 Casey Katz - Registered Dietician - Triathlon Coach
.
Hometown: Memphis, TN


College: Middle Tennessee State University/University of Memphis
Degrees: BS Nutrition & Food Science: Dietetics, MS Clinical Nutrition
Certs: USAC L3, ACE GFI
USAC Category 4 Racer
2X Ironman Finisher [IM Louisville 
13:20
; IM Choo 
11:14
]
PRs: 1/2M: 
1:37:56, 
M: 
3:36

Email: casey@buildpeakcompete.com
Casey is a Registered and Licensed Dietitian with a Master's Degree in Clinical Nutrition. She completed her undergraduate studies at MTSU, and graduate at University of Memphis. As a practicing dietitian since 2011, she stretched her work into a broad spectrum of experiences. She has practiced medical nutrition therapy in the hospital and outpatient dialysis settings, volunteered her time in mentoring students in the local community, and educated community groups in various topics regarding nutrition.
She current holds an Adjunct Faculty position at the University of Memphis, teaching nutrition grad students, i.e. future dietitians. Her athletic endeavors began around the same time she dove into dietetics as a career/college path. Although she started out running, her passion for endurance sports has expanded to include swimming and cycling (mostly doing them all together). 
She strongly believes that eating healthy and maintaining an appropriate weight can enhance performance in sports, as well as improve mood, self-esteem, and energy levels. Developing a healthy relationship with food is crucial, and as a dietitian, she believes she can help others engage in the pleasure that healthy eating provides.