I cannot recommend joining BPC enough. Coming from other programs I was initially surprised and very thankful for the support of not just your primary coach, but a group of coaches all drawing from different areas of expertise. You truly get the benefit of having a team pouring in to you as opposed to a single coach.
One of BPC's main values is balance. Through flexible planning, practical nutrition advice, strength training, and an emphasis on rest and base building I have been able to balance life and training significantly better as well as lower mental and physical stress. BPC has truly taught me the difference in just being a cyclist vs being a well rounded and high functioning athlete.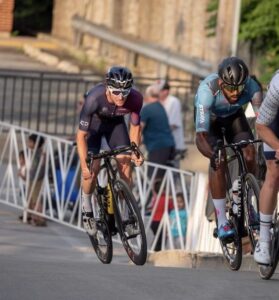 Mason Schofield – Murfreesboro, TN
Bike Mechanic and Soon to be Pro Racer
"I've been a runner for as long as I can remember and have always been competitive by nature, but with a 5k PR of 23:42, I grew increasingly frustrated in stagnation and believed that I would never be a competitive athlete.
I starting running marathons and racing shorter distances for fun in college, but knew I wasn't anywhere near my full potential. Before BuildPeakCompete, my training consisted of running whatever distance I felt that morning at whatever speed was comfortable. I was constantly moving from one injury to the next and when I was healthy, I wasn't training smart.
My coach has given me calculated training schedules and practices that I would have never been able to come up with on my own. He makes sure that I get the most out of every workout so I'm not wasting my ability, time, or energy. He tells me when to rest, when to push harder, and how to prevent from injury. He keeps me accountable in all aspects of my training, but understands if ever I fall short of a workout.
Before BPC, I had zero racing strategy, poor running mechanics, and mediocre race times. Chris has taught me the importance of incorporating speed, strength, and other factors such as sleep and nutrition into my weekly schedule and provides me with plans for success.
Having a knowledgeable coach has taken the guesswork out of my running and has turned me into the competitive athlete that I've always wanted to be. Since training with BPC, I feel more physically fit and confident than ever and have found a new love for running. Most importantly, I have a new 5k PR of 19:26 as well as improved PR's in every other distance that I've run since.  My next goal is to knock over 20 minutes off my marathon time and finally break 1.5 hrs in the half! Thank you Chris and BPC for giving me the personalized  tools I need for accomplishing feats I never thought I'd see!"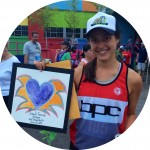 – Margaret Molteni, Memphis, TN
Certified Therapeutic Recreation Specialist, Shelby Residential and Vocational Services
"Just wanted to let you know how much BPC and your coaching has helped me this year. Last March I decided I wanted to step up to the Half Ironman distance in triathlon. I debated continuing the same approach I had in previous years where I followed various online plans and magazines articles to train.  I decided since this distance was considerably longer than the sprints I had done in previous years I might need a coach. But would it be worth the cost?  I knew hiring you would make me better and give me the peace of mind that I could finish the race if I followed the plan.  What I did not expect was that my work and family life improved as well.  I had not realized how many hours I use to spend during work and family time researching how to train, what to buy, what to eat, etc..  This year I trained more hours per week than I ever have and had my best year ever at work. Also my family life did not suffer because I didn't have to spend time after work and on weekends researching and planning my workouts. Having you coach me to my first Half Ironman finish was awesome. But what was even more impressive was the fact that my overall quality of life increased as well.  You can't put a price on that!"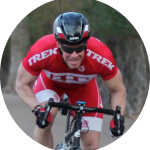 – Brooks Fowler, Memphis, TN
Vice President, Investments, Raymond James & Associates
After the first day's workout:
"Love the workout…you push me harder than I push myself…I am really going to enjoy this…thanks."
After a few weeks working doing program only training with BPC:
"I am very pleased with everything…you have a very satisfied client, and I have told several people…it really works much better than I thought it would.  I really think my workouts are better, and I think I am benefitting from the variety.  Also, knowing that you are reviewing the completed workout is a motivation to get it done, even when I do not feel like it."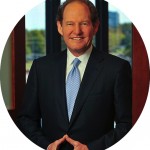 – Don Campbell, Memphis, TN
Attorney
"As part of my physical I would be required to take my first treadmill stress test. I didn't know squat about these things before today.  I went for 21 minutes and ended up running on a 22 percent grade at 6 mph. The nurse practitioner said the previous best she had seen in her years was around 18 minutes. It actually got a little silly during the test – all the techs crammed into the room when I hit 18 minutes, in order to provide "motivation." Must have been a slow day in the office. Obviously, you're doing an awesome job on the training, Bryant! There's no way I could have done that without your program! Thanks again!!"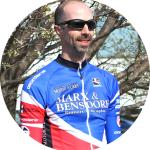 – Danny Boone, Memphis, TN
"The House of Pain sessions, and BPC coaching in general, have been key in my progression as a cyclist over the past three years. I'm a stronger and smarter rider and a better all-around athlete, and I stay motivated to train even when life gets hectic."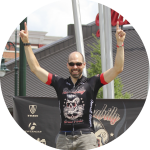 – Brett Shanaman, Memphis, TN
AutoZone Corporation
"I began working out again and changing my diet and life February, 2010.  I am 6'2 and my weight had peaked at 263 lbs.  I made the decision to change my life. I changed my diet to an extremely low carb high protein diet and eating 5 times a day most days.  I was doing cross training and light cardio at the gym and was having respectable results with weight loss. But I knew something was missing and I needed to take my competitive nature and training to the next level.
So,  August 2010 I took up running and ran several 5k's and 10k's mostly road running with a few trail races.  I added cycling to the mix in November, 2010 and began swimming January, 2011.  I then realized that I needed a coach to assist me to reach my maximum potential in the shortest amount of time.  I found BPC and Bryant and Dale.  These guys are on their game!  I started with them in February 2011. Since that time I have continued to do numerous cycling and local running events. I am now on a cycling team, competed in a Roubaix cycling race, completed 1/2 marathon and a sprint triathlon.  My very first triathlon I finished 23/64 and 3/13 in my division.  Needless to say I am excited with the results and I know that BPC has played a significant part in my success!!! I look forward to the continued relationship with BPC and sharing in the proven results. These guys have helped me and I am know they can help anyone who is committed to success!"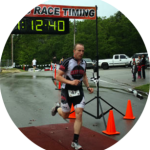 – TJ Anderson, Jonesboro, AR

"I'm not sure if you saw my half marathon results for Oxford but I shaved almost 10 minutes off of my St Jude time on a much more difficult course – also out there repping BPC for better or worse.  Ben has been an awesome coach.  My goal now is to get back on the bike and take a shot at the Memphis in May Olympic Tri and then run and ride through the summer."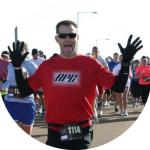 – Scott Kern, Memphis, TN
Commercial Real Estate Developer
"First, let me say that I've known Bryant and Dale as athletes and trainers. Their love for sports and their desire to share the knowledge that they have shines through every time they begin coaching. I had the pleasure to see them work with my cross country team in 2010. They don't do cookie cutter workouts, they worked with me to customize a plan that met our needs and goals. We were a very young team, freshman and sophomores only, and a huge goal of mine was to build a strong, well rounded and injury free team. BPC helped us not only stay injury free but have given us a foundation that we continue to build on and we look forward to working with them in 2011 when we make our run for the State Championship. Great Job Dale and Bryant!!!!"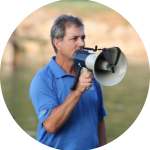 – Coach Doug Ruddle, Memphis, TN
Hutchison Cross Country and Track
"I'm a new mom who has struggled with my fitness and weight even before I got pregnant.  When I had my baby twelve weeks ago, I decided I was going to conquer my struggles once and for all.  I decided to do a mini triathlon in September.  I really thought I was crazy, and that I could never achieve such a goal, and I knew I needed some serious help.  I started my BuildPeakCompete workouts five weeks ago, and I already feel like I am in the best shape of my life.  Before I got pregnant, I would spin on my bike for half an hour and feel like I was going to fall apart.  Now, I'm running three miles and riding my bike for an hour, and it feels GREAT!  My fitness regime has been easy to follow, and it progressed so gradually that I never felt like I was overdoing it.  I have so much energy (which I desperately needed as a new first-time mom).   I'm already twenty pounds under my pre-pregnancy weight (forty pounds total from my last weigh in before giving birth to my daughter), and I feel storng for the first time since high school ten years ago.  I never considered myself an "athlete," but when I look in the mirror now, I can see an athlete emerging.  If it was not for the great support from BPC, I know that I may have abondoned my goal.  Now, I'm certain I'll be in shape for my triathlon, and that I can finally conquer my fitness and weight demons.  I'm excited to see where I will be in another month!  Thank you BPC!  I could not do it without you!"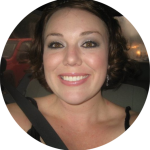 – Storm Schoonover, Farmington, NM
Mom and Former High School Teacher
"I began training for the DEA Physical Fitness test in Jan 2009.  I made moderate progression working out on my own.  One month prior to my test I contacted BPC who designed a personal workout schedule for me along with a diet.  I just took my test on monday and did GREAT!  I improved my run by 2 minutes and increased my pull ups by 5 in a short amount of time.  Thanks guys for all the help"

– Chad Ayers, Greenville, SC