Multisport Coaching Starting at $239/mo
Cycling Coaching Starting at $229/mo
Run Coaching Starting at $179/mo
Check All Packages
Plain and simple:
We provide busy individuals with a custom roadmap for achieving huge athletic and fitness goals. Dream big and let's turn it into reality.
Many of our athletes had zero athletic background before coming to us, so how are we able to get such amazing results with seemingly "ordinary" people? Glad you asked!
When time is the main limitation, we have to take advantage of any and every aspect of the performance puzzle that can get you closer to achieving that big goal of yours.
While many coaches only focus on the training plan, every BPC Coach utilizes our 5 Pillars Coaching System. By optimizing each of the 5 Pillars of Performance, we can maximize your results in shorter amounts of time.
What are the 5 Pillars of Performance?
Training and Recovery (The Plan)
Efficiency and Technique
Nutrition and Hydration
Equipment
Sport Specific Skills
For some, there is a very important 6th Pillar…the Mental Game!
Generally speaking, people looking for a coach fall into one of 5 categories:
You are motivated to achieve your goals but don't think you have the time.
You have tried doing it on your own and aren't getting the results you want.
You want to make sure you are optimizing every aspect that can improve your performance.
You want to do something EPIC, and are not sure where to start.
You don't have major event goals, but want to make sure you are optimizing your health and fitness regimen.
At the base level, this is YOUR HEALTH we are talking about. Competitive or not, you chose endurance sports as your form of physical activity. So the way we see it, you have two choices to make:
Continue making excuses about how busy you are and continue down a path of low energy, constant injuries, and lack of results. Or...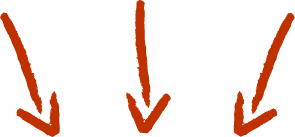 Roll up your sleeves, commit to that big "impossible" goal, and get ready to inspire everyone around you.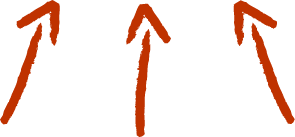 The Next Step
Follow this link to fill out our short questionnaire and schedule your free 30 min consult so we can discuss your big goals and start customizing a roadmap of what it will take to get you there.
Book A Coach Consult
We Love Our Athletes:



The coaching services offered by BPC are the perfect combination of expertise, individual attention and inspiration that is needed to make true progress. Over the last 12 months I have seen significant improvements in my strength, endurance and overall fitness despite putting in less time than when I was being self-coached. The variety of workout platforms available through BPC provides access to structured workouts no matter what time of the day you want to do your workout, and importantly for someone like me who travels, no matter where you are in the world. I strongly recommend the coaching services offered through BPC.



Dr. James Downing,

CEO, St. Jude Children's Research Hospital - Dedicated Grandfather - Competitive Cyclist



"People don't care how much you know until they know how much you care"




Maybe you have or haven't heard this quote but it's true and I think thats the biggest thing I like about your coaching. You are consistent in caring about my progress as an athlete and about me in general.




I'm not a pro athlete, but often times I feel like one because of how you care about my training and the comments on TP just telling me how I'm doing from time to time. That's huge. Besides the fact that I'm seeing progress and that you know exactly what you're doing, this above is number one for me.



Leigh Ruston,

Fitness Professional, Mother of 2



We stay busy and crunched for time. Between working, raising two very active children, and traveling, we find value in a training plans where we get maximum benefits from the prescribed [available] training time. We both know from experience that BPC's training plans work. It is plain and simple. We also like the idea that you train your athletes from where they are currently at, and not an idea of where they should be.



Jason and Michelle Crews,

Owners, Crews Development, Parents of 2



I think the biggest value for me is two fold: You guys' ability to adapt training within my life schedule and the overall experience and analysis you bring to interpreting my data and maximizing training efforts.



Hart Robinson,

Owner, Memphis Boat Center, Father of 4
The Next Step
Follow this link to fill out our short questionnaire and schedule your free 30 min consult so we can discuss your big goals and start customizing a roadmap of what it will take to get you there.
Book A Coach Consult