Stuck at home due to a global pandemic? 
Looking for a strength training program designed for endurance athletes by endurance athletes? You are just the person we created the HoP Strength Program for.
Designed to erase the nagging injuries. Build a functional body. Dominate your goals.
Join Now
Here's a glimpse…
What exactly is HOP (House of Pain) – Strength?
Designed specifically for Runners, Cyclists, and Triathletes.
Only 45 min long. Plus 10-15 min of post-workout stretching.
Join in on LIVE sessions 2x 3X per week via our web-conferencing platform. Sessions will take place every Monday, Wednesday and Friday morning at 6am.
All workouts are done in the comfort and convenience of your own home, hotel room, back yard, wherever!
Limited workout equipment needed – some adjustable dumbbells and/or some bands and you're good to go.
Over 400 Recorded sessions to watch on demand that target specific needs of endurance athletes. New targeted sessions added each month.
Travel a lot? Train from anywhere in the world via computer, smartphone, or tablet.
HOP Athletes only Facebook group to help with any questions, motivation, and keeping up with other HOPers.
Affordable –  Right now it's only $29. However, the class is also included with all coaching packages and for active members of our training groups.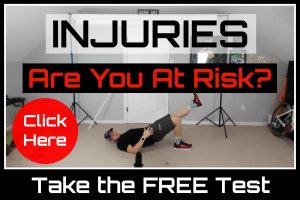 If you are like 95% of the endurance athlete population, odds are you struggle to consistently hit your strength work, if you do any at all. Well, no more excuses. HOPS offers increased motivation and accountability for those who struggle to hit strength on your own. These classes are designed by our expert coaches to be geared for the needs of endurance athletes.
Sound like it's for you?
COVID Special
We know these are crazy times. At minimum, we want to help you maintain and hopefully improve your fitness while training in facilities and with groups is in limbo. So as of right now you get 3 live sessions each week for only $29/mo. You also get access to the 300+ on demand recordings.
Only $29/mo – Cancel Anytime
Join Now
Session Location: Your personal House/Hotel/Garage/Barn of Pain….OR get a group of local HOPers together and hammer out your strength in the company of others! All you need is a computer or smart device and an internet connection and you're ready to rock.
Still Not Sure?
Try out our 6 week beginner program for only $19!
Tell Me More
What do your former HOP'ers have to say about the live, online strength work?



"The HoP Strength Program was such a great part of my training this past winter! Being able to see each other on the live video feed not only made the strength work more fun, but also helped keep me motivated and accountable to get the workouts done. I also appreciated that we received immediate feedback on our form and technique while doing the exercises. It definitely added value to the whole program and I can't wait for the next session to start! "





- Cindy "I Never Miss A Session" Clark



"The HOP live sessions keep me motivated.  Watching the live streaming helps to keep me focused and pushing.  Really helps to hear the coaches talk through what you should be feeling or what specific area of focus and technique is being reviewed.  It is a great way to train versus being alone in a room."





- Phil "The Thrill" Daniele



"The hop live strength program made me get my assets out of bed in the morning because I knew you and Coach Dale were "patiently" waiting to get our workouts on! I love the live feature because it does make me accountable. I have done a lot of workouts in the past that were pre-recorded and it's just "not the same". I like that you guys can correct our form during exercises and talk us through everything. The classes were fairly short but super effective in targeting those most important muscle groups that we all need to strengthen and stretch. I also appreciate the variety (no class was ever the same)!"





- Miranda "I Won My First Race" Melton



"I really appreciate doing sessions "live".  Being live gives a bit more accountability and motivation (so I actually show up), and always helps me push myself a little harder. And since form is so critical while doing strength work, it is invaluable to get immediate feedback and coaching during the exercises."





- Brett "The Most Interesting Man In The World" Shanaman



"The biggest testimonial that I can give on the HoP endurance training is the accountability.  Personally, if my schedule gets busy and I run out of time I am not going to skip a swim, bike, or run.  I am going to skip

strength

work.  I try not to ever skip anything, but life happens.  I did every

strength

workout after each HoP last year because:




 




1)  I am doing

strength

with other people that are holding me accountable, helping me with form, and making me push my limits versus doing it on my on.  Accountability is the biggest component for me.




2)  In the offseason when we are doing the HoP that is where you get your gains to start you off the next season.  I'm looking personally looking for major gains every offseason.  Building

strength

decreases risk of injury, makes you stronger and faster, increases flexibility, and makes you a better all-around athlete.




 




I got done with Chat 70.3 last year and crossed the finish line and could not lift my left leg past 90 degrees.  My hip flexors were shot!  You find your weaknesses real fast when you do a long race.  That is something that I need to continue to work on and strengthen.  It will increase my run performance and give me a better stride length.  I absolutely recommend doing the 

strength

live with the HoP.  If you are like me, that workout might not get done later if I don't.  You get to hear the instructors break down the workouts, see how they are performed, get individual feedback on your form, and have a group to help push you to get the most out of your workout."





- Phillip "The Machine" Young
Want your HOP for FREE?? Ask us how!

Still not convinced? Well look at that big jazzy guarantee just above. We are so confident in this program, we are offering everyone a 30 Day Money Back Guarantee. If you haven't learned anything in 30 days (roughly 8 sessions) and aren't improving, we don't want your money.