CANCELED DUE TO COVID-19 🙁
Training for a triathlon?
You won't want to miss this!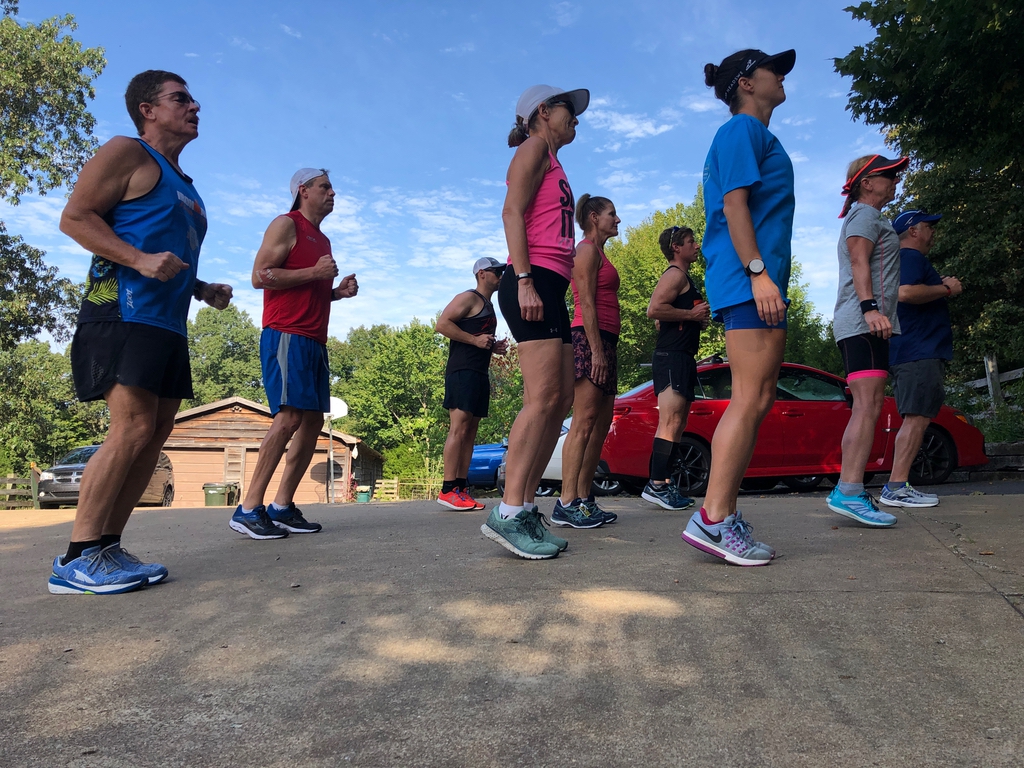 Join our entire coaching staff along with multi-time national and world champion Kirsten Sass for a weekend of training (read weekend of fun) you will never forget.
Triathlon is an A to B race against the clock. You can be super fast in one sport, and lose it all in another part of the race. To maximize your performance, we have to optimize each aspect of the sport. 
Sometimes it's just difficult to battle work, family, and other responsibilities during those times in your training when you know you need to be spending your training time on the technical aspects of triathlon instead of just slogging out miles. If only we could all just be like the pros and train for a living. One weekend a year we've got you covered!
For 3 days you will be learning, swimming, biking, running, and hanging out with your newest tri buddies in rural Mckenzie, TN. On top of getting in some great swim, bike, and run volume, we will be touching on every other part of the performance puzzle that can have a positive (or negative) effect on your goal race. All training sessions will be scalable to your present ability level, with safety and full SAG/mechanical support along the way.
For those that book their weekend early, you have the opportunity to stay on site with the coaches at the amazingly awesome Winkler Performance Center (we made that name up last year and it stuck). The compound is complete with a 25 yard lap pool which we will use for our swim technique sessions. Not only that, but we'll have Chef Elvis himself making sure everyone is fueled up all weekend. Last year, the attendees said the food was worth the price of admission. Seriously...it was fantastic.
Lock In My Spot!
Who is this camp for? Anyone wanting to improve their triathlon performance through technical improvements. All levels are welcome! But only the first 12 of you. Yikes!
What will we really be doing? Here is a basic itinerary (subject to change):
10am-12pm - Check In
12pm - Camp Begins - Open Water Swimming Instruction
3pm - Shake Out Run
5pm - Nutrition and Hydration Break Out Session (open forum)
7pm - Dinner Social (included in camp fee)
7:30 am - Morning Pool Session - Individual Technique Analysis
10am - Hill Climbing Technique Followed by Long Ride (Short/Long Options)
Optional Brick Run Post Ride (time dependent on return)
3pm - Transition Instruction and Practice
Chill Time
6pm - Equipment/Bike Fit Break Out Session (open forum)
7pm - Dinner Social (included in camp fee)
7am -  Optional Pool Swim (basic technique analysis)
9am - Running Mechanics Crash Course and Hill Running Technique
10am - Break/Refuel
12pm - Long Run (Looped course with Aid, Long/Short Options)
2pm - Camp Concludes
Where do we stay? We hope that everyone will stay at the Winkler Performance Center (WPC, really Kirsten's property) in McKenzie. There are 12 open beds, and a few will have their own room. Having everyone in the same place makes for a really awesome camp. The first several athletes who sign up for camp get their pick of the rooms and can book their stay directly with Kirsten Sass by emailing her directly. Once you sign up you will be sent that contact info to get your stay booked. Rooms or Beds range from $125-175/night and include all of your meals as well as snacks throughout the day.
If you don't get your own room and like your space, here are a couple other options. Although the evenings won't be the same without you 🙁
Other lodging:
Heritage Inn (closest to lake, in Huntingdon)
Best Western McKenzie (~16 miles from basecamp)
Carroll Co. 1000 Acre Lake RV Park (location for Friday open water swim)
Alright, what's the cost? With so many training camps eclipsing $1000+, our intent was to create a value packed camp that won't crush your budget. Our camp will only cost $450 for all 3 days of training, coaching, support, cheering, and high fives along the way. Lunches and dinners are included with your stay at the WPC (cooked by Chef Elvis himself). Last year's campers raved about the food so much we had to include it this year. You simply won't find a better value. And of course, BPC coached athletes receive an exclusive discount. Ask your coach for details. If you need to break the payments up no problem, just choose the payment plan and it'll be broken into 3 payments.
Let's lock in my spot! There's only 12 of them so make your plans and lock in your spot TODAY!
Pay in Full
Break Into 3 Payments