Training for True Beginners Starts February 2022! If you are new to the sport, give yourself as much time as possible to prepare!

BPC Squad - Memphis 70.3 Beginner Group
In 2021, 23 members of the BPC Squad toed the line at the inaugural St. Jude Memphis Ironman 70.3...and all 23 saw the finish line!
So if you signed up for MEM 70.3 and are new to triathlon, you are in the right place!
There is nothing like being a part of a "like-minded" group to help achieve goals you never would have alone. With coach guidance and a supportive community, you'll be setting yourself up for success on race day!
What is the training group all about?
Our beginner training group is an extremely affordable online based coaching program and community of triathletes from around the Midsouth and beyond. The main objective of this triathlon training group is to take beginners and get them to the finish line of a half ironman while staying injury free. By the time you hit the start line you will be so prepared it will just feel like a long training day. Secretly, our main goal is to make sure you learn to love the sport so it becomes a part of your normal healthy lifestyle. With that, let's do something epic!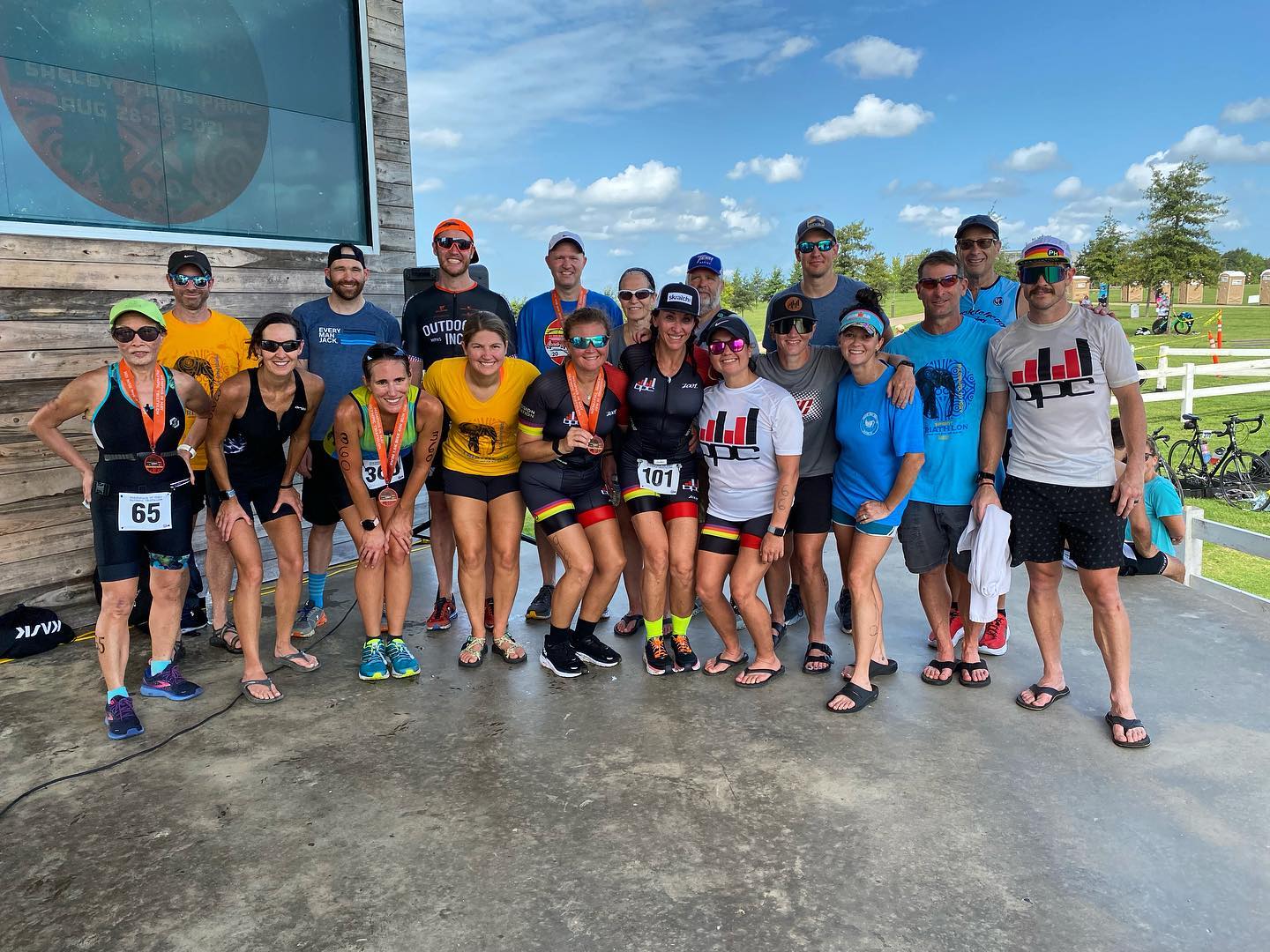 HIT THE START LINE INJURY FREE AND CONFIDENT
Training Group Benefits:
Weekly training plan tailored to beginners and intermediate triathletes.
Supported by the entire BPC Coaching staff
Monthly webinars and Q&A
Private Facebook group to get answers, motivation, virtual high fives, interact with other athletes, and organize group training opportunities
Discounts on BPC Training Clinics
Discounts on BPC Training Camps
Discounts on BPC Services
MEM 70.3 Bike Course Preview Ride
Pre Race meetup
Recorded Webinar Topics:
Equipment - What's needed, what's not, and how dialing it in can affect performance
Dry Land Swim Training
Training and Racing Nutrition
Training and Racing Hydration
The Keys of Injury Prevention
Recovery Techniques That Actually Work
Efficient Transitions
The Mental Side of Training and Racing - Keeping it fun but performing well
Memphis 70.3 Course Rundown
Pre Race Logistics and how to reduce race day anxiety
What's the cost? You can take advantage of all of this for only $49 per month. That's a fraction of having a personal coach and way more beneficial than a one size fits all plan. Cancel anytime if you're not satisfied.

READY TO JOIN THE TEAM AND START YOUR JOURNEY?
Are you a more experienced athlete looking to do your fastest 70.3? Just need something more custom to work with a crazy life schedule? Check out our custom coaching packages.

I'M LOOKING TO SMASH SOME BIG GOALS THIS SEASON
On a tight budget? Just grab the plan we've created for this event for a one time fee of $99 and be confident in knowing you're training is up to par. *Note: The plan only option does not include any of the benefits above. It is only the training plan itself.

GRAB THE PLAN AND LET'S GET CRACKIN'