Adult Speed Skills Run Workshop:

March 28th, 2020, 1-3pm
Everyone wants to run faster, but most runners never take the time to develop speed as a skill. We are here to tell you...

SPEED IS A SKILL...IT CAN BE TAUGHT....PRACTICED...AND DEVELOPED

Many runners and even coaches think doing countless intervals and track workouts are going to bring about massive improvements in speed. But if the movements are not sound, the fact is, you'll be wasting your effort.
What will we be working on?

We will spend the majority of the clinic focusing on the development of the two key elements of speed, stride length and stride frequency. For more details, see full schedule below.

Who is this workshop for?

This workshop is for intermediate to advanced level runners looking to get faster. If you want to get faster and have never taken the time to develop speed as a skill, you have A TON to gain by applying these drills and progressions to your own training.

Where will we meet?

We will meet on the track at Church of the Holy Communion in East Memphis.

What is the age limit?

This is an adult workshop but high schoolers are permitted. Middle schooler's are welcome with a parent attendee. We have a number of options over the summer for elementary and middle school runners.

What if my elementary or middle school runner could benefit from this?

We have a host of options for elementary and middle school runners through our partnership with Memphis Youth Athletics. If you are looking for training for your young runner, get in touch with our head running coach Chris Winter, chris[@]buildpeakcompete.com
Here's a look at ALL the details:
BPC Speed Skills Run Workshop
Focus: Development of stride length and stride rate
Date: 
March 28th, 2020
Location:
Church of the Holy Communion, 4645 Walnut Grove Rd, Memphis, TN 38117
Start Time:
1pm to 3pm-ish
Ages:
 High School and Up
Coaches:
 Dale "Quads Malone" Sanford, Bryant "B-Fun" Funston, and 
Chris "Biscuit" Winter
Here's a look at the full itinerary:
12:45-1pm: Check-in and discussion of what we will be covering.
1:05 pm: Break a sweat and wake the body up with a Dynamic Warm-Up
1:20 pm: Time to talk about your body...body position that is.
Stride Rate -
1:25 pm: Drills to emphasize and reinforce proper ground contact
1:35 pm: Quick break to hydrate.
1:40 pm: Drills to emphasize and reinforce proper heel lift
1:50 pm: Overspeed training to increase cadence
2:10 pm: Quick sip
Stride Length -
2:15 pm: Coach discussion and demo on leg extension.
2:20 pm: Drills progressions to emphasize proper leg extension to optimize stride length
9:35 am: Resisted running to build stride length
3 pm: Clinic is over and you're free to head home a much faster and more confident runner.
We'll stick around to answer any questions.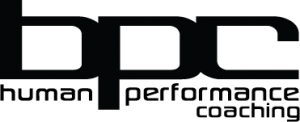 Who we are:
Certified and experienced coaches who have worked with hundreds of runners and triathletes of all ages and ability levels for over a decade. First time 5k'ers, Boston Qualifiers, Kona Qualifiers, Duathlon National Podiums, State Cross Country Champs, and everything in between!
Everyone says that, right? Follow link for detailed info: